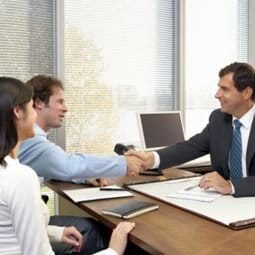 Financing, Leasing Made Easy at Mike Jones Ford Lincoln Near Eastanolle, GA
At Mike Jones Ford Lincoln, we want you satisfied as a client in all things having to do with Ford and Lincoln acquisition.
Therefore, we're on a collective mission to utilize all options when you're seeking to finance or lease. And with each agreement, there are benefits tailored to your needs and circumstances. Consider this effort as one bestowed upon our Toccoa neighbors for a thorough and seamless experience.
Financing or Leasing - Dependent Upon You at Mike Jones Ford Lincoln
Simply, financing and leasing incorporate advantages wholly encompassing affordability and driving habits. So, for a measuring of what's primed for you, ask yourself the following questions:
Do I see myself driving many miles back and forth from Commerce?
Can I afford the asking price of a new Ford Maverick?
Do I want the option after three years to upgrade to another, new Ford F-150?
Premised upon your answers, the following options toward financing and leasing will usually cement any choice for peace-of-mind when in the Lavonia market for a new vehicle.
So, let's delineate those nuances between financing and leasing at Mike Jones Ford Lincoln.
Financing
Should yearly mileage pose a problem, financing is not tethered to yearly parameters dictating mileage accrued. As well, once the financing terms ends after four years or so, the title will be embossed with your name as the legal owner.
Leasing
Leasing is an excellent option for those not able to afford financing at any given moment. By entering into a lease agreement at Mike Jones Ford Lincoln, your monthly payments will comprise a fraction of financing. And once the lease ends, you have the option of purchasing the leased Ford Edge outright or upgrading to the newest Ford and Lincoln models available.
Mike Jones Ford Lincoln - Financing, Leasing Simplicity Near Eastanolle
Visit our local Toccoa area dealership for more information on financing and leasing options pertaining to your circumstances.